Applications are submitted via the DSI Good Grants application portal.

Register an account and select "Start Application" for "Data Access Grant."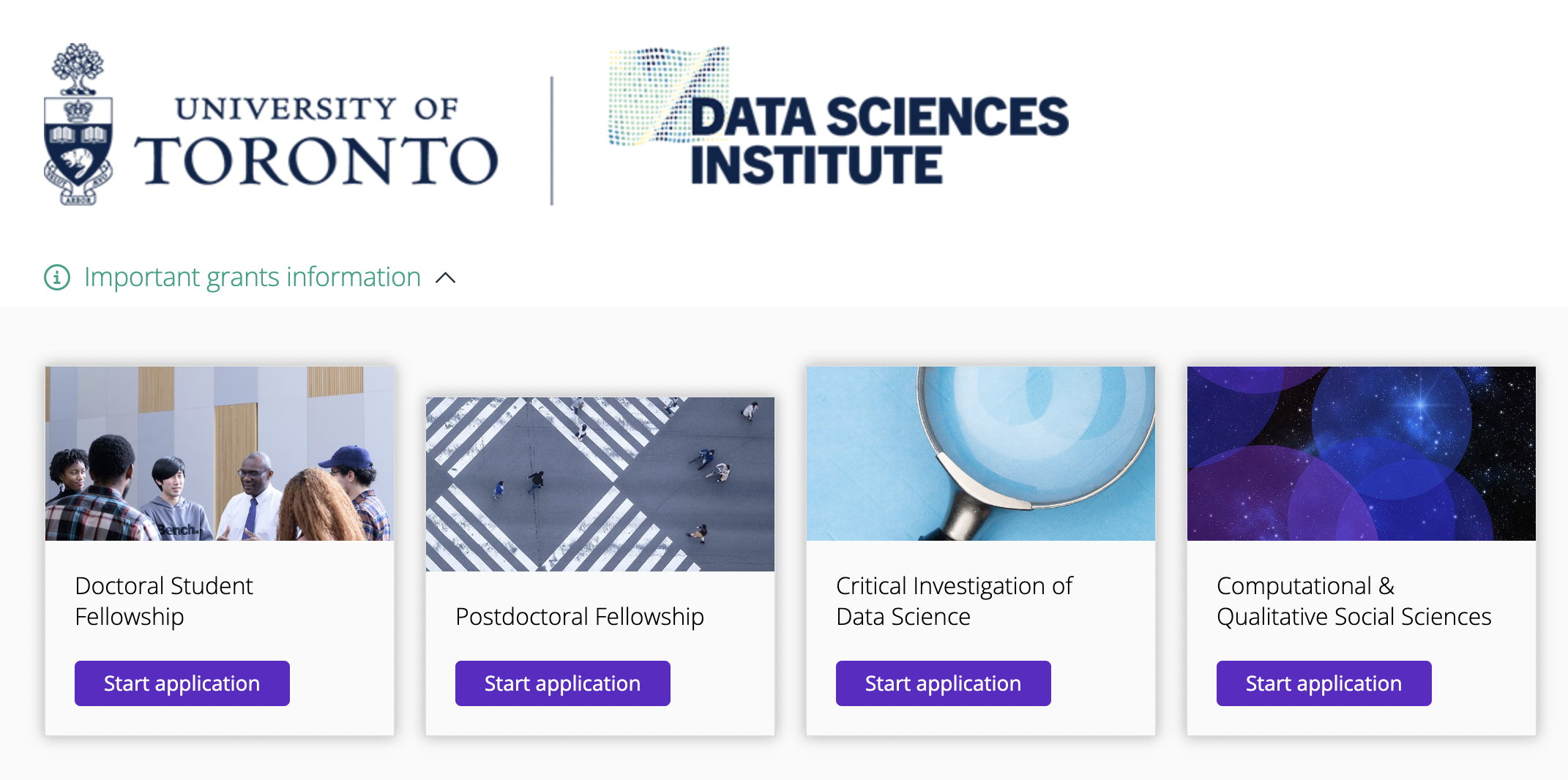 The application is divided into tabs; each tab includes a set of instructions and fields to fill out. These instructions are also highlighted below.





Applicants will need to complete the following fields.

Tab 1: Start Here
Tab 2: Team Information
You will need the following information for all PIs and trainees:
Role
Name
Email
Institution
Division (if applicable)
Unit (if applicable)
Tab 3: Proposal
Project Description (maximum 750 words): comment on the following:
Project rationale
Research objectives
Data: Indicate the location(s) of the data that you will be requesting access to.
Amount: Indicate the total amount requested in Canadian Dollars (CAD).
Budget Justification (maximum 750 words): Please provide a clear breakdown of the costs associated with accessing this data. Typically, the main cost to be covered is a data access fee, but applications can also include costs such as data transfer.
Unit Head Signatures: Please fill out the
provided template
, convert to .pdf, and upload the unit head signature for the PI.
Tab 4: CVs
Upload pdf CVs for each of the PIs.
Once the applicant has submitted their component of the application on or before July 28, the following will occur:
Demographic Survey
The applicant or the person submitting on their behalf will receive a confirmation email that includes a link to a Demographic Survey. While this survey is required, when filling it out respondents have the option to select "Prefer not to answer" for all questions. This link should be sent to all team PIs, and each should fill it out by August 4.