The Data Sciences Institute (DSI) is excited to announce a new partnership with Baycrest. Baycrest is a leader in cognitive neuroscience and memory research, with the goal of transforming the journey of aging. The Baycrest Rotman Research Institute (RRI) advances the understanding of human brain structure and function in critical areas of clinical, cognitive, and computational neuroscience, including perception, memory, language, attention, and decision making. With a primary focus on aging and brain health, including Alzheimer's and related dementias, research at the RRI and across the Baycrest campus promotes effective care and improved quality of life for older adults through research into age- and disease-related behavioural and neural changes.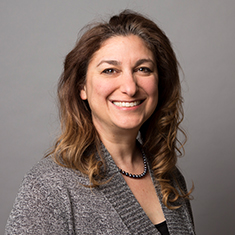 "This partnership will help Baycrest expand our potential for meaningful impact, catalyzing the transformative nature of data science to make the most of our behavioural, clinical, and neuroimaging data," says Allison Sekuler, President and Chief Scientist, Baycrest Academy for Research and Education at the Baycrest Centre for Geriatric Care.
DSI collaborates with organizations eager to support world-class researchers, educators, and trainees advancing data sciences. We facilitate inclusive research connections, supporting foundational research in data science, as well as supporting the training of a diverse group of highly qualified personnel for their success in interdisciplinary environments. As one of our external funding partners, Baycrest researchers can apply for research grants, training and networking opportunities at the DSI.