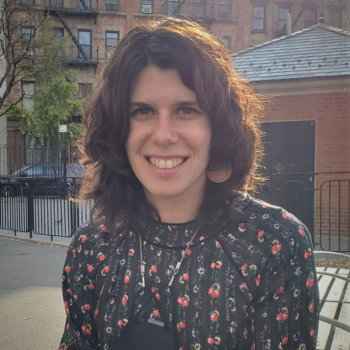 Local Welfare State Spending and Educational Gaps in Maternal Time with Children – Prof. Margot Jackson

Join us for the Inequity Speaker Series with Professor Margot Jackson, from the Department of Sociology, Brown University.
Registration required  | REGISTER HERE
Date: Friday, April 28th, 2023
Time: 11 am – 12 pm
Format: Virtual
Talk Title: Local Welfare State Spending and Educational Gaps in Maternal Time with Children
Persistent socioeconomic divides in the amount and nature of parental time with children have prompted consideration of the factors that mitigate inequalities within the family. At both the national and local levels, the welfare state plays an important role in structuring opportunities for children. Thus it is important to understand the institutional factors that shape parental behavior. Yet, little research examines how the social safety net affects family processes. Using rich data on maternal time with children from the American Time Use Surveys (2003-2016), combined with longitudinal data on public spending in states on major programs affecting children and families, we examine how state spending on children is associated with the size of socioeconomic gaps in maternal childcare time.  We find that higher levels of state spending are associated with significant increases in childcare time among low-educated mothers at both the extensive and intensive margin, increasing the likelihood of spending any minutes on primary childcare in a typical day, as well as increasing the number of minutes spent on childcare.  In contrast, we observe no variation in the behavior of highly-educated mothers as state spending changes. Consequently, state-level investments could meaningfully narrow socioeconomic gaps in maternal time with children.
Speaker Profile: Margot Jackson is a professor of sociology at Brown, where she is also associate director of the Population Studies and Training Center.  Her research focuses on the study of poverty and inequality among U.S. children and families, and on the role of childhood circumstances in contributing to intra- and intergenerational inequality.  Her current research focuses on the potential for public sector investments and public policies to narrow inequality among children and families. Her research has been published in American Sociological Review, Social Forces, Demography, the Journal of Health and Social Behavior and other venues, and funded by NIH, the Russell Sage Foundation and the Spencer Foundation.  Jackson is currently editor of Research in Social Stratification and Mobility.