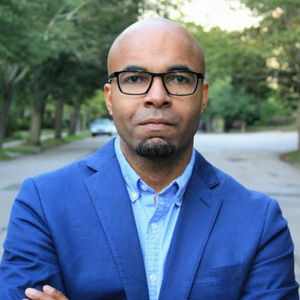 Neighborhoods, Financial Institutions, and Racial Inequality – Prof. Mario Small

Join us for the Inequity Speaker Series with Professor Mario Small, from the Department of Social Science, Columbia University.
Registration Required | REGISTER HERE
Date: Friday, December 9th, 2022
Time: 11 am – 12 pm
Format: Virtual
Talk Title: Neighborhoods, Financial Institutions, and Racial Inequality
Abstract: Based on comprehensive data and more than 6 million queries, we calculate the average distance from every block to the nearest bank and nearest alternative financial institution (AFI), such as payday lender and check casher, in 19 of the largest cities in the U.S. We find that race matters more than class: the AFI is more often closer than the bank in low-poverty minority neighborhoods than in high-poverty white ones. I discuss ongoing work that seeks to understand this pattern. The paper is part of a current effort to use large-scale quantitative data to inform qualitative research on urban neighborhoods, and to use field data to improve big-data social science.
Speaker Profile: Mario L. Small, Ph.D., is Quetelet Professor of Social Science at Columbia University. A University of Bremen Excellence Chair, and an elected member of the National Academy of Sciences, the American Academy of Arts and Sciences, the American Academy of Political and Social Sciences, and the Sociological Research Association, Small has published award-winning articles and books on urban inequality, personal networks, and the relationship between qualitative and quantitative methods. His books include Villa Victoria: The Transformation of Social Capital in a Boston Barrio, Unanticipated Gains: Origins of Network Inequality in Everyday Life — both of which received the C. Wright Mills Award for Best Book — and Someone To Talk To: How Networks Matter in Practice, which received the James Coleman Best Book Award among other honors. His most recent edited book, Personal Networks: Classic Readings and New Directions in Egocentric Analysis, with 50 contributors, is a comprehensive guide to person-centered social network analysis. Small is currently studying the relationship between networks and decision-making, the ability of large-scale data to answer critical questions about urban inequality, and the relation between qualitative and quantitative methods.