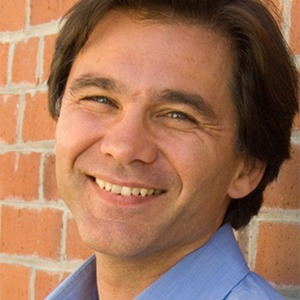 Divided Landscapes of Economic Opportunity: The Canadian Geography of Intergenerational Mobility – Prof. Miles Corak

Join us for the Inequity Speaker Series with Professor Miles Corak from Economics & Stone Center on Socio-Economic Inequality, City University of New York (CUNY).
Registration required  | REGISTER HERE
Date: Friday, September 30

, 2022

Time: 11 am – 12 pm
Format: Hybrid (In-person & Virtual)
Talk Title: Divided Landscapes of Economic Opportunity: The Canadian Geography of Intergenerational Mobility
Abstract:  Intergenerational income mobility varies significantly across Canada, with 266 Census Divisions clustering into five non-contiguous regions. Nine complementary indicators are calculated for each Census Division using administrative data on a cohort of men and women born between 1963 and 1970. Collectively these indicators underscore the importance of simultaneously examining different dimensions of intergenerational mobility, and also show that higher mobility is most strongly associated with less income inequality in the bottom half of the income distribution.
Speaker Profile: Miles Corak is a professor of economics at The Graduate Center. His research focuses on social mobility, inequality, and child rights. His findings documenting that higher inequality is associated with lower economic opportunity have been widely cited, and used by policy-makers worldwide. Top print and electronic media, including The Wall Street Journal, The New York Times, The Economist, The Guardian, The Washington Post, and the BBC have all used Corak's research on "The Great Gatsby Curve," as has the White House.
Prior to joining The Graduate Center, Corak was a professor of economics at the University of Ottawa in Ottawa Canada, and for many years a member of the senior management at Statistics Canada, Canada's national statistical agency. He has been a visiting researcher with the UNICEF Innocenti Research Centre in Florence, Italy; the Centre for Longitudinal Studies at the University of London; the Office of Population Research at Princeton University; and the Russell Sage Foundation; and was a visiting professor with the Department of Economics at Harvard University. During 2017, he served as the economist in residence with the Canadian federal government, advising on social policy reform and the country's poverty reduction strategy.