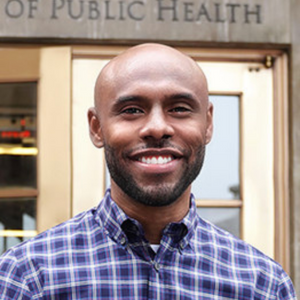 Data-Driven Approaches to Studying Neighborhoods and Health Inequalities – Prof. Dustin Duncan

Join us for the Inequity Speaker Series with Associate Professor Dustin Duncan, from the Department of Epidemiology and Co-Director of the Social and Spatial Epidemiology Unit, Columbia University.
REGISTER HERE.
Date: January 27, 2023
Time: 11 am – 12 pm
Format: Hybrid (in-person & virtual)
Talk Title: Data-Driven Approaches to Studying Neighborhoods and Health Inequalities
Abstract: The field of neighborhoods and health (sometimes referred to as spatial epidemiology) has grown exponentially in the last twenty years, especially since the publication of the first edition of Neighborhoods and Health edited by Ichiro Kawachi and Lisa Berkman in 2003. There is a large literature on the influence of neighborhoods on health to date. Indeed, many reviews and technical reports of accumulated neighborhoods and health research have been conducted. This talk will provide an overview on the range of established and emerging quantitative methods used in neighborhoods and health research, including emerging methodological approaches deriving measures of neighborhood environments from postings on social media platforms and crowd-sourced web-based data. These data-driven approach to studying neighborhoods and health will be applied to health inequalities research.
Speaker Profile: Dustin T. Duncan, ScD is an Associate Professor in the Department of Epidemiology at Columbia University Mailman School of Public Health, where he directs Columbia's Spatial Epidemiology Lab and co-directs the department's Social and Spatial Epidemiology Unit. Dr. Duncan is an internationally recognized Social and Spatial Epidemiologist. His research broadly seeks to understand how social and contextual factors especially neighborhood characteristics influence population health. Dr. Duncan's intersectional research focuses on Black cisgender gay, bisexual and other sexual minority men and transgender women of color. His work appears in leading public health, epidemiology, medical, geography, criminology, demography, and psychology journals. Working in collaborations with scholars across the world, he has over 200 high-impact articles, book chapters and books (>100 first or senior-authored), and his research has appeared in major media outlets including U.S. News & World Report, The Washington Post, The New York Times and CNN. Dr. Duncan's recent work has been funded by the National Institutes of Health, the Centers for Disease Control and Prevention, the HIV Prevention Trials Network, the Robert Wood Johnson Foundation, the Verizon Foundation, and the Aetna Foundation. He has received several early career and distinguished scientific contribution, mentoring and leadership awards including from the National Academy of Medicine (NAM), the Harvard University T.H. Chan School of Public Health (HSPH) and the Interdisciplinary Association for Population Health Science (IAPHS).