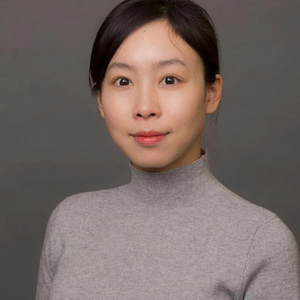 A Mobility Model of Occupations, Opportunities, and Outlook: Linking Administrative and Survey Data – Prof. Xi Song

Join us for the Inequity Speaker Series with Associate Professor Xi Song, from the Department of Sociology and Population Studies Center,  University of Pennsylvania. This talk is co-sponsored by the Data Sciences Institute and the Computational and Quantitative Social Sciences, DSI@UTSC.  
Registration Required | REGISTER HERE
Date: Friday, November 18th, 2022
Time: 11 am – 12 pm
Format:  Virtual
Talk Title: A Mobility Model of Occupations, Opportunities, and Outlook: Linking Administrative and Survey Data
Abstract: Labor market restructuring—the changing size, content, and significance of different occupations—affects workers' job mobility opportunities and outcomes. However, existing literature typically focuses on occupational changes at broad categories (e.g., farming, manufacturing, or service occupations). We construct a novel dataset of more than three thousand occupations documented in US federal governments' Occupational Outlook Handbooks that describe employment trends since 2000 and 10-year projected employment. By linking occupational prospects data to workers' mobility in the Current Population Surveys, we examine job mobility opportunities of workers in occupations with varying degrees of actual and projected employment change. We develop a new model of occupational mobility that takes into account workers' characteristics and opportunity constraints in the short- and long-term. Our results reveal new inequality between workers in occupations with job expansion and contraction.
Speaker Profile: Xi Song is an Associate Professor of Sociology and Demography at the University of Pennsylvania. Her research uses statistical, demographic, and computational techniques to understand how patterns of social inequality are created and changed within and across generations. Her current topics of investigation include the gap between factual and perceived inequality, multigenerational social mobility and kinship inequality, the evolution of occupational structure, and statistical methods for characterizing the link between intra- and intergenerational mobility. She received the 2021 William Julius Wilson Early Career Award from the American Sociological Association. Her previous publications have received multiple awards from the American Sociological Association, the International Sociological Association, IPUMS, and the Demographic Research.